Make Extraordinary Foods a Part of Your Ordinary Routine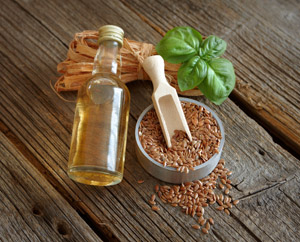 Some foods may have a positive effect on health, beyond basic nutrition
"Functional food" is loosely defined by many health experts as a food that may have a positive effect on health, beyond basic nutrition. For example, salmon is rich in omega-3 fats that are linked with improved triglyceride levels and decreased heart attack risk. Similarly, yogurt may contain probiotic bacteria that aids digestion and supports the immune system. Oats, rich in soluble fiber, may lower LDL ("bad") cholesterol levels, and decrease heart disease risk. And cruciferous vegetables, such as broccoli and kale, contain phytonutrients that may lower the risk of some types of cancer.
Functional foods also include those that have been fortified or altered to offer additional health benefit, such as calcium-fortified juices for bone health. These examples may be familiar to you, but what about other, less well-known functional foods?
Brewer's yeast
Chia seeds
Flaxseeds
Apple cider vinegar
Ginger
Suzanne Dixon, MPH, MS, RD, an author, speaker, and internationally recognized expert in chronic disease prevention, epidemiology, and nutrition, has taught medical, nursing, public health, and alternative medicine coursework. She has delivered over 150 invited lectures to health professionals and consumers and is the creator of a nutrition website acclaimed by the New York Times and Time magazine. Suzanne received her training in epidemiology and nutrition at the University of Michigan, School of Public Health at Ann Arbor.