Need-to-Know Nutrition for Babies, Children, and Tweens
Learn More about Your Child's RDAs, ULs, and More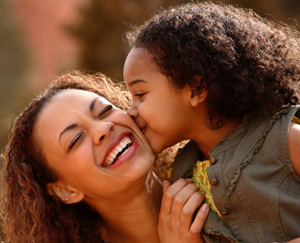 While supplements can help fill in nutritional gaps, food is still the best place for children to get their vitamins and minerals
You've heard about RDAs. But what about AIs and DRIs?
Nutrition lingo can be confusing, so let's take a look at what it all means--and how to make sure that your children are getting the vitamins and minerals they need.
Everyday nutrition--abbreviated
The Recommended Dietary Allowance (RDA) of a nutrient is the average daily level that most healthy people need to prevent a deficiency. RDAs vary by age and gender.
Adequate Intakes (AIs) are used when there's not enough information to develop an RDA. They represent a "best guess" amount based on the available evidence.
The Tolerable Upper Intake Level (UL) is the maximum daily intake that is unlikely to cause harm with long-term use.
Dietary Reference Intakes (DRIs) of different nutrients include RDAs, AIs, and ULs. The following links show the DRIs for babies, children, and tweens with a breakdown of the different ages and stages of childhood:
Before the multivitamin, there was food
While supplements can help fill in any nutritional gaps, food is still the best place for children to get their vitamins and minerals. Here are some tips on how your child can get the most out of their diet:
Make every bite count. If you live with a picky eater, make sure you're serving them nutrient-packed foods. Here's a sample menu plan: scrambled eggs with a side of mango and blueberries for breakfast; seasoned millet with chicken chunks, cucumber slices, and blackberries for lunch; and whole-wheat pizza crust topped with spinach and basil pesto, sliced tomatoes, and fresh organic mozzarella for dinner.
"Nothing" might be better than "something." In a pinch to get kids to eat, parents sometimes feel compelled to feed their children something--even if it's not healthy. But the fact is, when kids are hungry, they will eat. So offer them a nutritious snack that they're likely to enjoy, like apples and nut butter, or a fruit and veggie smoothie. If they opt out, that's okay. No calories usually trump the empty ones! And remember, if they know that they can hold out for the cookies or ice cream, they'll do it every time!
"Never force a child to eat a food," says Health and Nutrition Educator, Tracey Blahy. "Using pressure or restriction usually ends up making the situation worse. If you went to a friend's house and she made you take a bite of something before you were able to leave the table, you would probably not enjoy that experience or that food. It is better to take things at a slow pace. Often children try a food when it is on their plate and they see other people enjoying it."